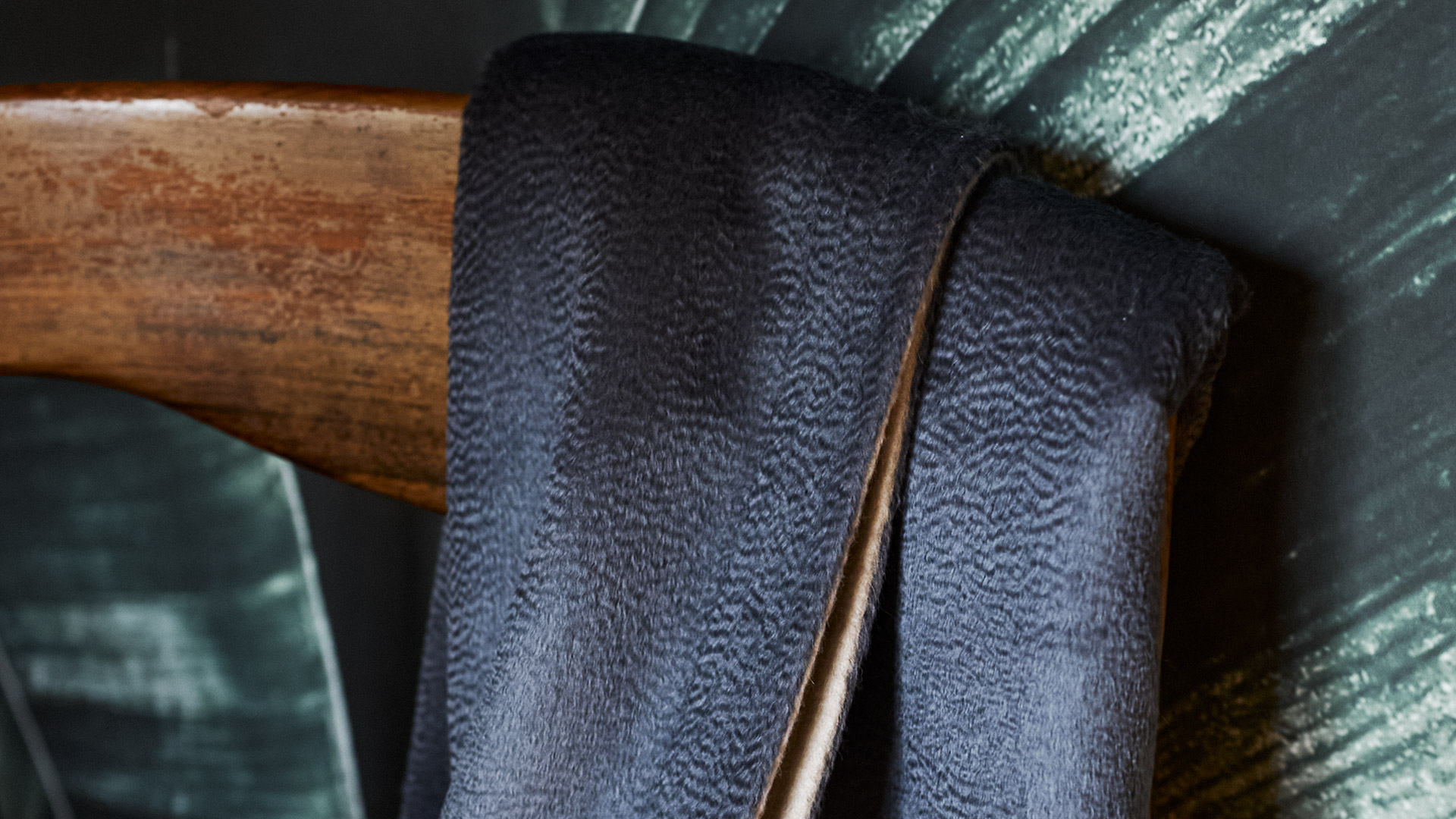 The softness of a design in your image, tailor-made to bring your dreams to life. Welcome to the world of Maison Inata; let your imagination wander among our collections, to find the materials and colors that suit you and will bring your best ideas to life. This is the mission of Maison Inata: to give you the keys to design your cornfort zone, between exquisite softness and silky touch. To make your bespoke throws, we select the best alpaca fiber, as rare as it is luxurious. You can choose your favorite materials and colors, according to your desires and your needs. To add character to the plaid you are creating it can be double-sided, with a different fabric on each.
Finally, 3 different finishes are available, which will be the final detail of your unique piece: ladder stitch, single row of topstitching or row of 4 topstitching. From all the elements provided by you that the magic takes shape in the hands of our seamstresses. Precision and attention to detail are their watchwords. The tailoring must then be unnoticed so that the fabric expresses itself fully. Precious materials, artisanal finishes and great attention to detail make our tailor-made throws pieces of unique elegance and refinement, which will bring charm and character to the room in which they are. We can also make your product even more special with personalised leather labels with your establishment's logo, your chalet name or your family's initials on request.
Personalized plaids will go perfectly with our custom-made cushions. Your personalized order can be delivered within 4 to 6 weeks. Do not hesitate to contact our teams to discuss your project.